About FPX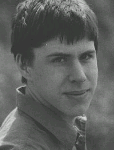 FPX is at the moment a one-man company. Well, legally speaking, there is no company by that name. I am a freelancer, and freelancers do not have company status in Germany. I can write bills and tax-deduct VAT, but there's no official piece of paper that registers the FPX label for myself. So go ahead, found an FPX company yourself, and sue me for the domain name!
While studying computer sciences at the University of Frankfurt, Germany, I have acquired a broad range of knowledge in the area of software development. My strengths are in Unix system programming using a number of different programming languages (from Postscript to Java), Internet solutions (distributed systems or CGI), or database development.
You can see my current projects on the official home page. You are also invited to visit my private home page, which contains software developed in my free time and other information about me.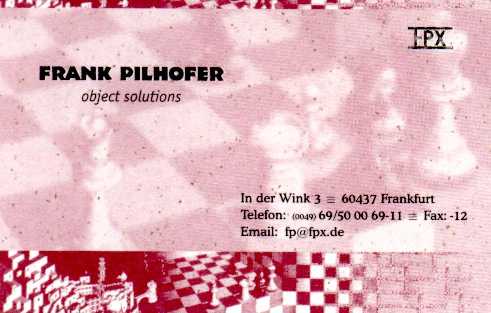 ---

Frank Pilhofer, fp -AT- fpx.de